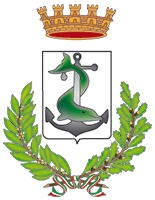 Costa dei Gabbiani, town
of the municipality Capoliveri
Costa dei Gabbiani Tourist information
Renowned tourist destination of Elba, Costa dei Gabbiani is the perfect place for the tourist who wants to isolate himself finding peace and quiet in a natural and relaxing environment. To reach the resort the way is via a dirt road that stretches for a few kilometers along the coast departing from the main road that connects the town of Capoliveri to the smaller villages of Morcone and Pareti.
The accommodations are equipped with all sorts of comforts in order to offer you an unforgettable holiday. You can choose to stay in Hotels, Apartments, Villas, and even doing Glamping: the modern concept of camping in tents adorned with glamorous details.
Also, in Costa dei Gabbiani excellent wines are produced by an estate that takes care of the vineyards visible along the coast. For those who want to enjoy sports surrounded by nature, they can have fun with bike rides connected up to the Capoliveri's Bike Park area, go trekking dipped in the nature and enjoy wonderful horse rides through the riding school on the estate.
The coastline is partly enclosed by a barrier that limits the private area of ​​the estate, which guarantees its customers the maximum privacy and peace. The beaches within Costa dei Gabbiani are wild and beautiful, small and uncrowded and they are also appropriate for scuba diving and snorkeling along the coast.
Beaches close to Costa dei Gabbiani
One of the most famous beaches of Costa dei Gabbiani, is Remaiolo's beach, located close to the ancient quarry mine, which was used to extract pyrite. The beaches along the Coast are not accessible by car, because the area is bounded by a barrier which marks the border of the Estate, so it is advisable to visit them by sea, perhaps renting a small motor boat.
Points of interest Costa dei Gabbiani
Mostly private, the area has got many attractions related to the estate such as horse riding, wine tasting and tennis courts.
Geography of Elba
Free Climbing itineraries
Excursions
The Mines of Elba
Elbaworld suggests
Discover places and attractions nearby.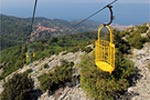 Discover incredibly beautiful excursions on Elba Island.