Routes and Itinerary
Elba is an inhabited island from the prehistoric periods, and the civilizations that the year lived have left important traces on its territory, among which also paths and itinerary that in past connected several countries of Elba until the arrival of the modern asphalted roads covered today from most modern blot some.
The testimony of the past civilizations and those of the rural life that until some decade it was the main economic activity of Elba, is very visible in the many accessible paths in campaign and between the forests of the Mediterranean spot until catching up panoramic tops. The more famous way of Elba is
GTE, Great Traversata Elbana
a very beautiful route to do
trekking
of more days that cross the summits of the island of Elba along a distance of approximately 100 km that from the western Coast it can begin from Pomonte or Patresi and cross centrally all Elba to reach Capoliveri, or it is possible deviate on the north-oriental side until catching up the country of Cavo.
Beyond the trekking at Elba there are also ideal paths for panoramic wallks and
nordic walking
. Also the path for bicycles is beautiful and panoramic, the street one and the hinterland one that more indicated for the lovers of
mountain bike
. At Elba are also present two
Bike Park
one on the Costa dei Gabbiani under the country of Capoliveri and one over the country of Rio Marina.
For those who need more adrenalin, there are also ways reinforced with iron to make climbing and
rock climbing
. On the island it is possible to practice every
sports activity thanks to the beautiful tracks net of beautiful and panoramic paths that will give you fantastic emotions.
There a lot of place at Elba to do Diving in Elba' sea, with courses and classes to practice it.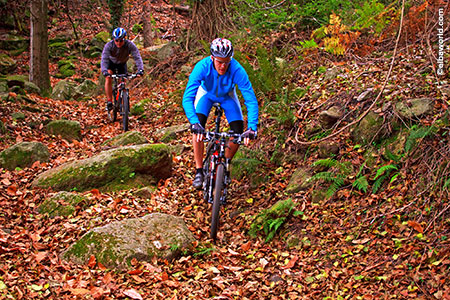 Visiting Elba Island by bike is definitely an amazing and extraordinary experience to do


Information for trekking in Elba, in all season, both for experts and beginners.


Information and itineraries to make Free Climbing and rock climbing at Elba


Guide to some of the most beautiful and panoramic walks you can do in Elba, surrounded by nature.


Elbaworld suggests
Discover places and attractions nearby.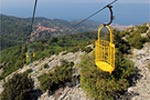 Discover incredibly beautiful excursions on Elba Island.