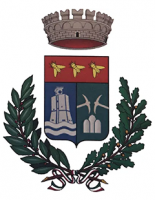 Nisportino, town
of the municipality Rio
Nisportino Tourist information
Nisportino is a tourist resort of the island located on the Northeastern coast. Surrounded by the Tuscan Archipelago National Park this quiet seaside resort has a beach about 120 meters long with an average width of 15 meters. Behind the beach there is a parking along the road that reaches the sea.
For your holiday in Nisportino there are Apartments for rent, Residences or Touristic Village. Nisportino is an ideal place if you want to escape from the city stress and spend a peaceful holiday.
To reach Nisportino you must take a partly dirt road from Bagnaia. It is the same road that leads to the nearby location of Nisporto. Once in Bagnaia carry on along the panoramic road towards Rio nell'Elba and Nisporto which is about 5 km away. Once in Nisporto keep going for about 3 km more on a road that goes across the hill until you reach Nisportino's bay. Instead if you come from Rio nell'Elba, follow the direction to Nisportino and Nisporto and drive on that road for about 5 km.
Beaches close to Nisportino
Nisportino's Beach is characterized by sand mixed with multicolored pebbles and it is about 120 meters long with an average width of 15 meters. The beach has preserved a very natural spirit as it is immersed into an unspoiled environment and it is not much crowded, making itan ideal place to relax. Behind the beach there is a cane thicket that separates the beach from Nisportino's residential area.
On the left side of the beach there is a Bar with Pizzeria, where you can also rent umbrellas and sunbeds. By the beach there is also a landing lane for boats.
During the days of Scirocco, when the wind blows from South, the sea becomes particularly clear and stunning. On the right side of the beach a path starts to reach the cove of Sassi Rossi (Red Stones) and the lovely beach of Mangani. This stretch of coast is characterized by an alternation of tiny beaches and cliffs, some reachable by land and others only by sea. Nearby Nisportino there is also the beach of Nisporto and the beach of Bagnaia.
Elbaworld suggests
Discover places and attractions nearby.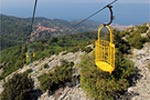 Discover incredibly beautiful excursions on Elba Island.