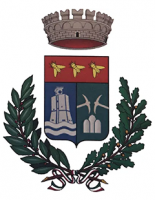 Bagnaia, town
of the municipality Rio
Bagnaia Tourist information
Bagnaia, is located at the opposite end of Portoferraio's Gulf. Bagnaia belongs administratively in part to the municipality of Portoferraio and partly to that of Rio nell'Elba. This location is presented as an attractive seaside tourist destination in Elba Island and it is characterized by a small center that overlooks the beach. The whole resort is surrounded by a lush vegetation with plants typical of the Mediterranean maquis as the Holm, the Cork Oak, the Pine and Olive.
Bagnaia is an excellent tourist resort for those seeking a quiet and relaxed atmosphere with a nice beach that offers the main tourist services. From the beach you can enjoy a beautiful view of Portoferraio's promontory, specially during summer evenings when you can enjoy spectacular and unforgettable sunsets while sipping a cocktail on the beach or enjoying a romantic candlelight dinner.
Along the backside of the beach there are the main tourist services as Minimarket, Bazaar, Bar, Newspaper, Tobacco, Pharmacy, Restaurants and Church. Bagnaia's resort offers accommodation mainly in Apartments for rent, Residences and Hotels.
During summer Bagnaia is connected to Portoferraio by bus line as well as by sea through a boat providing public transportation (about ten minutes). Thanks to its strategic location, you can reach the major villages in Elba such as Portoferraio 11 km away, Capoliveri and Porto Azzurro in few minutes by car.
To reach Bagnaia, once you exit Portoferraio, take the direction towards Porto Azzurro and continue on the road until you reach the fork to Magazzini and Bagnaia, turn left there and continue for another 6 km.
Beaches close to Bagnaia
Bagnaia's shore is characterized by sand mixed with pebbles polished by the sea and it is about 250 meters long.
On the beach you can rent sunbeds and umbrellas, in well-tended beach clubs and also rent a paddle or a motor boat to explore the numerous coves located along the coastline before reaching the nearby beaches of Nisporto and Nisportino.
The beach is also equipped with a lovely playground with swings and slides designed for children.
Elbaworld suggests
Discover places and attractions nearby.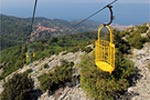 Discover incredibly beautiful excursions on Elba Island.