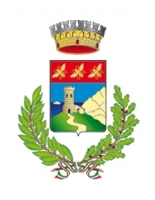 Cavoli, town
of the municipality Campo nell'Elba
Cavoli Tourist information
Cavoli is a tourist beach resort in the municipality of Campo nell'Elba. It is located on the west ring coast of Elba Island, precisely along Costa del Sole, 5km away from Marina di Campo and 1,5km away from the Seccheto fraction.
Cavoli is one of the most appreciated and famous beach resort of Elba and looks like an amazing bay perched in the Mediterranean maquis. At its sides there are rocks made of granite, while at the centre of the bay there is a clear sandy beach which is daily attended by bathers and tourists.
The beach of Cavoli is partly free to access and partly furnished with bathing and tourist services. The beach also offers other type of services, such as: Bar, Restaurants,Tobacco, Newsagent, and paddleboat and canoes rentals.

Behind the beach there are different types of housing which are in great part holiday houses, besides lovely Hotels where to spend your vacation.
Cavoli is the beach resorts that allows first baths out of season, thanks to its special tempered micro-climate which is due to the presence of the rocks in granite wrapping up the southern side of the bay. In fact the rocks hold for long the heat from the sun and slowly release it in the environment. This location is highly appreciated by the young crowd for its beach parties during the summer season gathering many people from all the island.

The granite coming from the nearby caves of Cavoli was already processed during the ancient Romans times, so as the granite from the caves of Vallebuia and San Piero.With the advent of tourism there were only few warehouses, only following the strong tourist flow were established the first infrastructure to host the guests.
Beaches close to Cavoli
Cavoli is one of the most beautiful beaches of Elba, great for first baths out of season as it enjoys a mild micro-climate. Beautiful are also the nearby beaches such as Colle Palombaia, Seccheto and Fetovaia to reach in 5 min drive.
Elbaworld suggests
Discover places and attractions nearby.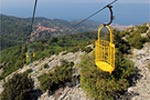 Discover incredibly beautiful excursions on Elba Island.