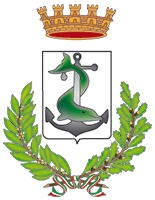 Lacona, town
of the municipality Capoliveri
Lacona Tourist information
Lacona is a beach resort located in the middle of the southern coast. The village is characterized by a wide plain that stretches until the sea and is surrounded by Mount Tambone, Mount Fonza and Colle Reciso.
The resort belongs administratively to the municipality of Capoliveri and it offers the widest tourist accommodation choice within this area. In fact in Lacona there are many Campsites, Holiday Apartments, Residences, Agritourism and Hotels where you can spend your holiday in Elba.
Most Campsites are located behind the beach along the pinewood that divides the seafront area from the inland. This pinewood is crossed by the provincial road that leads up to Lacona from Portoferraio. Once disembarked follow the directions to Porto Azzurro for about 5 Km, then turn right at the crossroad following the signs to Lacona for few more km. There is even a faster road via the hill Colle Reciso, that starts from the San Giovanni's area and leads you to Lacona in 5 Km. Else, if you are coming from Marina di Campo pass through Mount Monumento for about 7 Km. Lacona is serviced by bus and wide parkings easy to reach.
Near the beach there are also several shops, bars and restaurants in addition to the services offered by beach clubs. Lacona has the second largest beach of Elba and it is characterized by beautiful golden sand with both free and beach clubs zone.
The hinterland of Lacona is mainly agricultural: in this well held countryside vegetables, vines and excellent olive oil are produced.
---
CURIOSITY ABOUT LACONA
Lacona owes its name to Lacuna (Laguna), in relation to the wide gulf characterized by shallow waters.
Lacona was already popular in the Paleolithic as reported by the discoveries of stone tools. In 1961 in the location of Caubbio was found a burial of the late hellenic age around the second century BC. The Archaeological Museum of Portoferraio, actually holds this historical material made of black painted vases, a lamp and an ointment. In 1962 the archaeologist Giorgio Monaco, discovered some settlements from the bronze age at Valle dell'inferno.
Beaches close to Lacona
The beautiful beach of Lacona is the second largest beach of the island and it extends through the whole bay. The beach is composed by an almost fine golden sand that is perfect for families with children, thanks to the low seabed that gently slopes for the first few metres, leaving space to rocks and seagrass. Lacona's beach is also beloved by young people in search for wide open spaces and recreational venues.
It's also worth visiting the nearby beaches of Laconella and Margidore located respectively on the western and eastern ends of the beach.
Elbaworld suggests
Discover places and attractions nearby.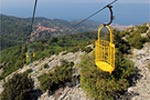 Discover incredibly beautiful excursions on Elba Island.