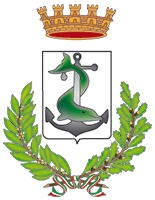 Lido di Capoliveri, town
of the municipality Capoliveri
Lido di Capoliveri Tourist information
The resort of Lido di Capoliveri is situated at the beginning of the wide plain of Mola, about halfway of the provincial road 26 between the villages of Porto Azzurro and Portoferraio. Administratively it belongs to the Municipality of Capoliveri. Lido di Capoliveri is a tourist resort characterized by many campsites and other accommodations such as apartments for rent, hotels and residences ensuring a pleasant stay to the guests.
Lido di Capoliveri offers a beautiful, wide sandy beach easily accessible from the main road that allows to reach the beach from both ends of its bay. Nearby the beach there are groceries, bazaar, restaurants and bars while on the beach there are rentals and beach clubs that offer various services. The beach has both free zone and beach clubs where you can rent umbrellas and sunbeds and enjoy this beautiful bay almost nested within the Mediterranean maquis.
---
CURIOSITY ABOUT LIDO DI CAPOLIVERI
The rocky coastline surrounding the resort of Lido di Capoliveri is characterized by underground passages and batteries digged during World War II in order to guard Gulf Stella against possible landings.
Beaches close to Lido di Capoliveri
The sandy beach of Lido di Capoliveri is one of the most popular beaches of the south-eastern side of the island, suitable for families with children and tourists looking for a sportive holiday. In fact its seabed is ideal for snorkeling and other water sports.
There are two car park at the two entrances of the beach: one on the western side, and another one that is guarded and paid on the eastern side.
You can also easily reach the little beach of Calanchiole by sea or you can take a walk through the campsite by land.
Elbaworld suggests
Discover places and attractions nearby.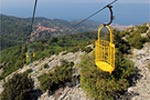 Discover incredibly beautiful excursions on Elba Island.