Elba's wine
Just like any other Tuscany's place in the island of Elba there's a good local wines production, each one of them with different qualities and easy to match with typical traditional recipes.
Legend has it Napoleon himself tried to boost the growing of grapes and that he fell in love with Elba's wine.
Among the most famous wines of the island we'd like to mention the Red Elba, the White Elba, the Rose one, the Ansonica and the sweet and alcoholic Aleatic, a true nectar to drink along with Cantucci and other typical Elba's desserts. The origin of Elban wines is very old, actually before tourism was so popular the economy of Elba was based mostly on farming, fishing and iron and granite mining activities.
The White Elba A.C.O. is made with Trebbiano grapes for at least a 50% percentage, with an add of Ansonica and Vermentino, and it's definitely one of the tourists' favorites thanks to its gentle taste that goes well with starters, main courses and seafood. The Red Elba is equally appreciated: perfect with pasta and tomatoes and grilled meat. This wine is made with at least 60% of sangiovese grapes.
Desserts wines are also appreciated and they're very classy, such as Aleatico we already mentioned with its bright ruby red color,perfect to drink with Schiaccia Briaca Riese and Moscato of Elba, made with 100% moscato grapes, which will surprise you for its defined qualities but at the same time gentle.
D.O.C. = A.C.O appellation of certified origin
D.O.C.G. = A.C.G.O. appellation of certified and guaranteed origin
I.G.T. = typical geographical indication
How to serve
Elba White wine: it's suggested to serve it in big bowled glasses at a temperature of 8-10 C.
Elba red wine: to be served in bordeaux bowled glasses at a temperature of 16-18 C.
Elba rose wine: to be served in big bowled glasses at a temperature of 12-14 C.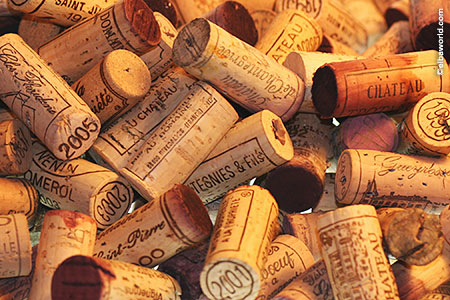 Elba Aleatico is a DOCG wine and it can be produced only on Elba island. It's a precious and ancient dessert and meditation wine.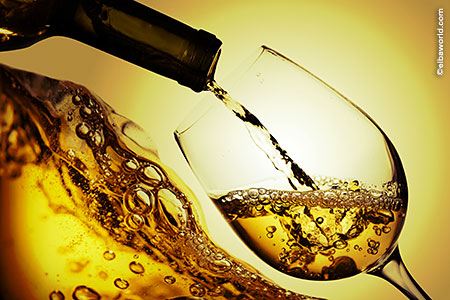 The elba white wine A.C.O. is a wine made by about 13 wineries and its taste can change according to the amount of Procanico and Ansonica grapes used.
The elba red wine A.C.O. is a wine that goes well with pasta dishes with tomato sauce and with grilled meat.
Elba Ansonica is one of the certified A.C.O wines of Elba , a wine with a characteristic and intense aroma that goes really well with raw seafood.
Elba Red Reserve is a full-bodied wine created recently. It pairs well with meat and game dishes.
The Elba rose wine is a local A.C.O. wine that goes well with seafood starters and with broth soups and dry soups with red sauces.
Elba Muscat PDO is an ancient dessert wine, recently reevaluated.
Vermentino of Elba is a PDO wine since 2011. It pairs well with shellfish, prawns and raw seafood.
Sangiovese red wine is PDO since 2011. It pairs well with dishes having red sauce, fish soups and barbecued meat.
Elba Ansonica is one of the PDO wines of Elba, with a strong and intense aroma pairing well with raw fish.
Elbaworld suggests
Discover places and attractions nearby.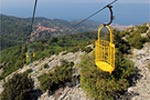 Discover incredibly beautiful excursions on Elba Island.