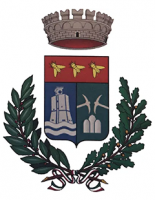 Nisporto, town
of the municipality Rio
Nisporto Tourist information
Nisporto is a lovely location in Elba, situated on the northeastern coast. It is located about 5 km from Rio nell'Elba village to which municipality it belongs administratively. The place is purely a seaside resort with a beautiful beach about 200 meters long and in some points up to 20 meters wide.
To reach Nisporto you must take a partly dirt road from Bagnaia or from the opposite side of Rio nell'Elba. If you come fromBagnaia follow the signs for about 5 km towards Rio nell'Elba and Nisporto. The road is mostly curvy but it offers a wonderful panorama over Portoferraio's Gulf and the Northern coast till Enfola promontory. Instead if you come from Rio nell'Elba, take the direction Nisportino and Nisporto for about 6,5 km.
Nisporto is a very popular tourist resort because of its natural environment, where you can enjoy a relaxing holiday surrounded by unspoiled nature. Here there are many different accommodation where you can stay as Campsites, Touristic Village, Apartments for rent and Residences.
Beaches close to Nisporto
Nisporto's beach is about 200 metres long with an average width of about 20 meters and it consists of multicolored pebbles mixed with sand. The beach rises in the middle of a lovely bay, about 150 metres away from parkings. Nisporto's bay is surrounded by a high cliff that seems to take the shape of a horseshoe.
Nisporto's beach offers bars, restaurants and rentals where you can get sunbeds and umbrellas, as well as paddle and motor boats for daily cruises along the coast.
Nisporto is one of the few beaches accessible by land in the municipality of Rio nell'Elba, as the nearby beaches of Bagnaia and Nisportino that are worth visiting.
Elbaworld suggests
Discover places and attractions nearby.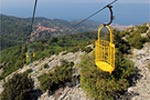 Discover incredibly beautiful excursions on Elba Island.