Reale, town
of the municipality Porto Azzurro
Reale Tourist information
Reale is a tourist seaside resort within the municipality of Porto Azzurro. It is about 3 km away from the village of Porto Azzurro and can be reached by car along the road leading from the village of Porto Azzurro to Rio nell'Elba. About 2 km from the village you will find on the right the indication for Reale and Capo d'Arco, from there you need to drive 1 km more to get to the beach.
Along the way leading to the beach of Reale some signs of excavation of the old mines can be still spotted: from the old loading platforms to the whole coast tinged with red and rich in bright minerals. The area is also characterized by curious stretches of land tinged with yellow, orange and purple shades due to the oxidation of the minerals in the ground.
The resort offers apartments for rent, campsites and residences for a nice relaxing holiday in Elba.
---
Curiosity: Most probably, the name Reale derives from the stream "rio", which flows into the sea through the beach. The small stream is usually dry during summer. Even the valley that is in front of the beach is called "Riale".
The location of Reale rises is in the middle of two former mining excavation yards located closeby. On the promontory of Capo Bianco, located west of the bay, was originally located a mine from which limonite was mainly extracted; while on the east side, in the neighboring Terranera were instead extracted magnetite, hematite and pyrite from a small outdoors pond few metres away from the shore, which later became a small freshwater lake (laghetto di Terranera).
Beaches close to Reale
The beach of Reale provides tourist seaside services and is characterized by sand mixed with gravel facing south-east. The small bay is characterized by rugged cliffs that run at the edges of the beach creating shallows which are ideal for underwater fishing.
Sandy and gravelly beach nearby Porto Azzurro.
Features: ideal for children and divers.
Beach nearby Porto Azzurro.
Features: ideal for snorkeling.
Wild sandy beach close to Porto Azzurro.
Features: brilliant black sand.
Points of interest Reale
Very close from the resort of Reale, at about 600 metres from it, you will find the pond of Terranera, once a mining excavation site which got formed by the rain. The other main attractions are the one of the nearby village of Porto Azzurro.
Geography of Elba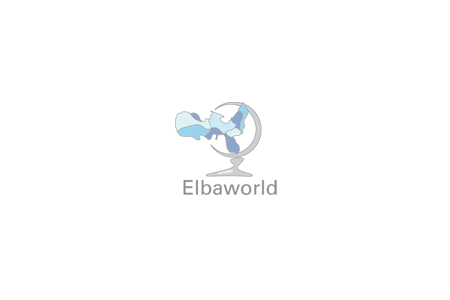 The pond of mineral origin is located near Porto Azzurro, and offers a unique and charming bright black beach.

Elbaworld suggests
Discover places and attractions nearby.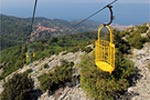 Discover incredibly beautiful excursions on Elba Island.