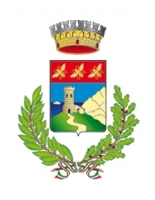 filetto, town
of the municipality Campo nell'Elba
filetto Tourist information
The residential area of Filetto owes its name to the valley in the middle of which it is situated, directly in the countryside at the back of the golfo di Marina di Campo.
Filetto is about 700m away from the sandy beach of Marina di Campo on the La Foce side. Its countryside so as the one of the fraction Bonalaccia has always been dedicated to the cultivation of vegetables, fruit trees and grape.
Only a couple of dozens people live in Filetto, but regardless that it is still able to offer accommodations in lovely apartments and villas for those tourists looking for a peaceful location from which they can easily reach the sea and the beach even cycling.

Very handy is the presence of a free parking as well as a supermarket located near the airport of La Pila which is only 2km away and it is usually not so much crowded. In addition there is a pastry shop in the location of Bonalaccia to be found at about a couple of hundreds metres away.
Beaches close to filetto
Filetto is a residential location in the countryside to be found in the eastern side of the gulf of Marina di Campo, which is only 700m away from the sandy beach thanks to the entry from the beach of La Foce. It is also interesting to visit the quiet beaches of Fonza and Laconella, besides the best known beaches of the western side of Elba.
Elbaworld suggests
Discover places and attractions nearby.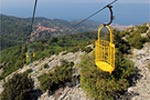 Discover incredibly beautiful excursions on Elba Island.