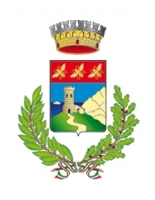 Formicaio, town
of the municipality Campo nell'Elba
Formicaio Tourist information
Formicaio is a nice and quiet residential area of the village of Marina di Campo within the municipality of Campo nell'Elba, in Elba Island and under the province of Livorno in Tuscany. The location of Formicaio is about 500m away from the village of Marina di Campo, the fully equipped and well known tourist beach resort of Elba Island.
Formicaio is a comfortable location, because by renting an apartment you will get the chance to enjoy all sorts of services in the centre of the village; for instance, you can easily reach by bike or by foot the beach of Marina di Campo which offers a full range of bathing services and at the same time you can relax and enjoy peace and quiet in the Formicaio area
Beaches close to Formicaio
The closest beach is the sandy one of Marina di Campo which can be reached by foot or by bike. There are other beautiful and comfortable beaches which surely deserve to be seen such as Procchio, Cavoli, Seccheto and Fetovaia.
Elbaworld suggests
Discover places and attractions nearby.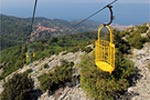 Discover incredibly beautiful excursions on Elba Island.