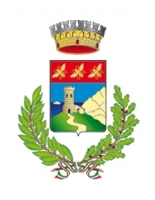 Chiuso Torto, town
of the municipality Campo nell'Elba
Chiuso Torto Tourist information
Chiuso Torto is a residential location in the Municipality of Campo nell'Elba. This area has recently born in a strategic position, in fact from here it is possible to get to the beach of Marina di Campo by foot as well as to the village which is reachable through a walk along the sea for about 500m.
Chiuso Torto is a well requested location by tourists looking for apartments for rent nearby Marina di Campo; in fact, besides being a calm residential area, there are also many apartments directly rented by privates.
Almost all the apartments located in this area have outdoors area and sometimes also offers bikes among the services, which makes it even easier to reach the village of Marina di campo and the beach thanks to the cycling path in Viale degli Etruschi.
Beaches close to Chiuso Torto
The location rises at the centre of the Gulf of Marina di Campo, behind the sandy beach of Marina di Campo which can be easily reached by foot.
Elbaworld suggests
Discover places and attractions nearby.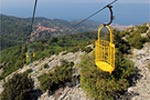 Discover incredibly beautiful excursions on Elba Island.