Discovering Elba by bike
Elba island is wonderful for bikers who could discover a real paradise by riding their bike; thanks to the mild climate Elba island allows to go biking all year round. There are many different routes with different altitudes and different difficulty levels, so bikers could find the best track for their needs.
All bikers, even dummies and beginners can discover Elba island by bike, thanks to the variety of routes. Coastal roads are perfect for street bike, inside roads and wooden paths are perfect for mountain bike while elban muletrack old routes and stony grounds are for
extreme bikers
and
freeride
and
downhill
lovers.
The feature that makes Elba the perfect place for a
mountain bike vacation
is the beauty of the island that, thanks to its morphology allows to ride a bike, within few kilometers, on wild beaches, paths , woods or panoramic ridges, to refresh oneself at wellsprings, to stop and visit old hermitages built in very evocative places.
To ride these wonderful paths all you need is a bike with a gearbox, a mountain bike or a e-bike for those who aren't well trained. Each biker could find the right route for his needs, Elba
Island is actually perfect for this outdoor sport where many different level , experience and nationality bikers go on their sport vacations every year.
Discovering Elba by mountain bike will offer a unique experience , and it's a great opportunity to spend an
active holiday
, a great alternative to a day at the beach. The best times of the year to bike at Elba are low season , when traffic isn't too much and it's not too hot yet. The best months of low season, with a mild climate, are definitely winter ones, even though spring and fall ones are the most beautiful.
Spring is full of flowers of thousand colors that fill panoramic paths developed along the coast with Mediterranean scents . you can find crown of thorns, rosemary and yellow brooms that add spot of colors to the low Mediterranean scrub. In fall riding along the hills is very interesting, going through enchanting paths where the undergrowth releases flavors of mushrooms and chestnuts. During summertime it's better to ride along roads with shady chestnuts on the north west side of the island , or along coastal roads where there's always a nice breeze.
For those who are interested there's the chance to do mountain bike guided tours with expert guides who offers technical assistance and transport of bikers and their mountain bikes.
It's good to remind you that some trekking tracks at Elba island can be ride by a mountain bike as well. Mountain bike lovers will find a huge variety of routes and grounds, a good climate, dirt paths for any levels. In this case there's also the chance to go for a guided tour with bike rent on demand for bikers without a proper bike, or for those who'd rather travel without carrying their own bike, there's the chance to rent several different kind of professional bikes in many renting places at Elba. We suggest you to check online the availability of mountain bikes and bikes below, where you can book the rent of the vehicle you need.
Suggestions and routes to follow with a street bike at Elba island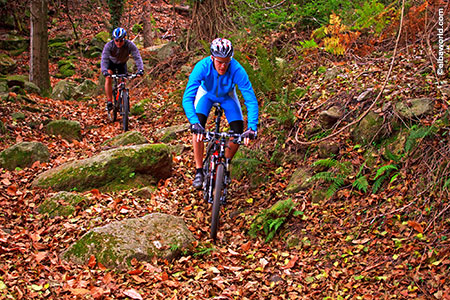 More than 224 sq km of a mostly mountainous area and hundreds of tracks make Elba the perfect place for mountain bike lovers.


Elba is a natural stage to practice the most spectacular and extreme mountain biking sports


Elba offers two wonderful bike parks where you can have fun on your mountain bike.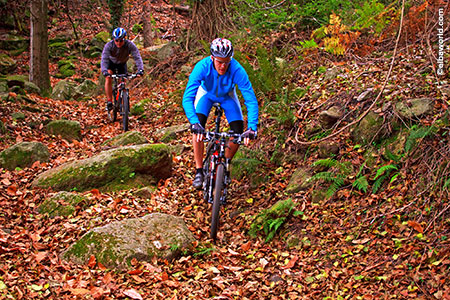 Visiting Elba Island by bike is definitely an amazing and extraordinary experience to do


Useful info and history about Pianosa island.
Elbaworld suggests
Discover places and attractions nearby.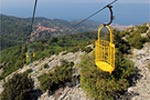 Discover incredibly beautiful excursions on Elba Island.