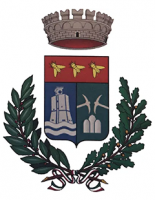 Ortano, town
of the municipality Rio
Ortano Tourist information
Ortano is a lovely tourist location belonging to the municipality of Rio Marina. The quiet seaside resort of Ortano is almost entirely occupied by the Touristic Village which is located in front of the beach and represents the ideal destination for those who want to relax. In Ortano you will be immersed in a peaceful atmosphere where the nature and the sea offer incredible sensations.
To get to Ortano you have to follow a paved road for 2 km away from the village of Rio nell'Elba. The beach with its lovely bay is located within a beautiful stretch of coast of the Tuscan Archipelago National Park, which is closed to the south by wild cliffs covered with lush vegetation. Nearby there is also the isle of Ortano which is covered by the low Mediterranean maquis and linked to the Elba territory via a small sandy pillow during the low tides.
Beaches close to Ortano
The fascinating beach of Ortano is at the end of the deep valley of Ortano. It is a thin stretch of sand about 200 metres long partly equipped with bathing services.
Located south and pretty close to the shore, there is the isolotto di Ortano (Ortano isle) that can be reached by swimming for about 800 metres. On the coast there are some small quiet coves which are ideal for those who love to reach nature on a paddleboat.
Elbaworld suggests
Discover places and attractions nearby.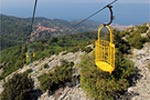 Discover incredibly beautiful excursions on Elba Island.