Getting around by Bus
In Elba Island you can also get around by bus, thanks to public transport services covering the whole Elba. Buses provide service throughout the year with constant connections between the main stops located in the major villages of Elba and the resorts along the provincial road.
Three suburban lines connect the villages of Elba Island; Portoferraio has also a urban bus service which in summer is enhanced by connecting even the beaches of the Municipality.
During the summer season, from June to September, transports are strengthen with beach-bus service that allows you to easily reach the shores. This service is available in the municipalities of Portoferraio, Marciana, Capoliveri, Porto Azzurro, Rio Marina and Rio nell'Elba.
If you want to move comfortably by bus, then we suggest you to buy the Elbacard Bus, which allows you to access all CTT routes in Elba Island. The price of a day ticket is 8.50 € and 22.00 € for the weekly one. You can purchase it at the offices of the company of Elba bus service, CTT (Tuscan Transport Company) and by its authorized dealers.
Holders of the Elbacard Bus or monthly and annual subscriptions, can access discounts and promotions in many shops and attractions on Elba Island.
The departure and arrival of buses take place in Portoferraio bus station, which is right on the harbor, next to the arrivals from Piombino.
---
CTT - TUSCAN TRANSPORT COMPANY
Ticket Information:
Viale Elba, 57037 Portoferraio
Tel. (+39) 0565.914392
Winter hours (15-09 / open schools) and bus line fares in the Island of Elba
Suburban lines
Rates 2015/2016 for the suburban line
Urban lines Portoferraio
Rates 2015/2016 for the urban line
The service runs from June until mid-September and allows you to easy access the beaches of the municipality.
Free service during the summer season in the municipalities of Rio nell'Elba and Rio Marina which connects to beaches and resorts.
Shuttle bus to the resorts and beaches of the municipality of Capoliveri.
Free evening Shuttle Bus Service from Porto Azzurro to the nearby resorts.
During July and August a shuttle bus service is active and connects Marina di Campo to Lacona.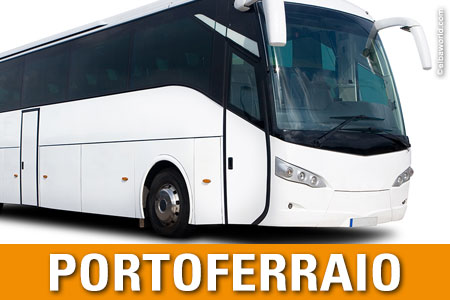 Free summer shuttle bus between the town center of Portoferraio and the harbor.
Night-Schuttelbus service between discos and pubs on the Island of Elba.
Elbaworld suggests
Discover places and attractions nearby.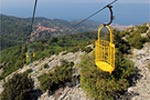 Discover incredibly beautiful excursions on Elba Island.