Winter
Winter is appreciated by those tourists looking for peace and quiet, which can be too much for residents, but that is ideal to escape from the chaotic pace of the city.
Walks in the woods or along the trails for trekking, hikes and mountain bikes enthusiasts are surely great experiences that get people closer to nature, being them residents in Elba or tourists.
For local people this is the best period of the year to practice outdoor sports; their stories and positive experiences have recalled the attention of sport tourists and enthusiasts, willing to spend a nice week in Elba Island.
WINTER HOLIDAYS-CHRISTMAS AND NEW YEAR'S EVE IN ELBA ISLAND
With the advent of winter, Elba Island transform itself. Daily routine gets heavier, time feels very slow, the days can rapidly change and many activities are closed waiting for spring. Winter in Elba is dominated by an enviable sense of peace and quiet , ideal for a relaxing weekend to escape from city pace. It is the perfect period to explore the many villages and the evidences of their past, maybe during Christmas and New Year's eve holidays.
Christmas and New Year's eve are the much awaited winter festivities: besides representing a moment for family aggregation, these festivities give you the chance to relax and restore. Winter represents a great occasion to visit the peaceful and quiet Elba island, visiting Christmas fairs, living nativity scenes and the small borough all lit up and decorated with Christmas trees.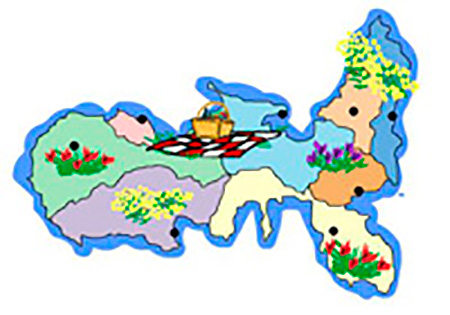 Elba during spring is very beautiful especially for a outdoor holiday for those who love nature.
Summer is seaside holiday time and from June to the end of August Elba and its beaches are a indisputable destination for many tourists.
Autumn is probably one of the quietest months in Elba, ideal for who is looking for peace and want to relax.
Elbaworld suggests
Discover places and attractions nearby.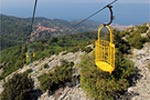 Discover incredibly beautiful excursions on Elba Island.