Autumn
During autumn the perfumes of the forests call enthusiasts looking for chestnuts and mushrooms. The generous maquis offers trooping funnel, porcini, chanterelle, rusty boletus, bouchet ex essette and other types of mushrooms. On the northern side of Mount Capanne overlooking the villages of Marciana and Poggio, a tick maquis of chestnuts gives wonderful browns.
Autumn is also the time of the opening of hunting in Elba which fascinates many people and brings a tourism dedicated to hunting due to the presence of numerous species of wild games such as wild boars, hares, pheasants, woodcock and volatile pitch as the pigeon.
AUTUMN HOLIDAY IN ELBA ISLAND
A brief escape from daily routines, a quick dive into the historical and natural beauties as well as wine and food of Elba, is always nice and ideal for the saints and the virgin Mary long week ends. During the autumn season Elba looks charming thanks to its colors and also for its sports and culinary events, such as: the Rallye Graffiti, the Triathlon, the Grape Festival (Festa dell'Uva) in Capoliveri, the Chestnuts Feast of Marciana and Poggio, and the Gran Fondo circuit for cycling fans.
The scent of the last hay cuts, the aroma of crushed grapes, the smell of wet leaves that cover of yellow and red colors the trails in the woods soaked in the perfumes of a thousand varieties of mushrooms; porcini, bouchet ex essette, Caesar's mushroom, chanterelle, rusty boletus and many more. This is how the air smells like in the autumn time when the days get shorter and the pace of daily work start to get heavier in the cities. This is the ideal time to visit Elba for those who love Nature and for a relaxing holiday.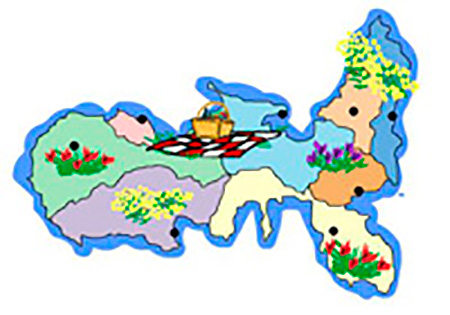 Elba during spring is very beautiful especially for a outdoor holiday for those who love nature.
Summer is seaside holiday time and from June to the end of August Elba and its beaches are a indisputable destination for many tourists.
Visit the island of Elba during the Christmas holidays between religious events and Christmas markets.
Elbaworld suggests
Discover places and attractions nearby.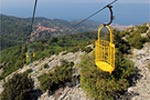 Discover incredibly beautiful excursions on Elba Island.