If it's cool?
Spring with its months of March, April and May are among the most beautiful months to be visiting Elba as there isn't much tourist flow and you will get the chance to enjoy peacefully the island and its thousands colors and perfumes of the Mediterranean maquis.
if the days are still pretty chilly but you wish to sunbathe at the beach and maybe take a bath, do not despair as if the weather is nice and sun is shining, you just need to go to Costa del Sole to the beach of Cavoli.
The beach is located in a particular environment, characterized by a beautiful sandy beach enclosed within a bay made of granite rocks on the south-western coast of Elba. The fact that these rocks absorb the heat of the sun all throughout the day and then release it generates a special microclimate that is few degrees higher than other climatic zones in Elba. If there is a bit of wind, find shelter among the rocks and you will see that the sun is much hotter than what you initially thought, a little later you will be persuaded to dive into the sea for your first bath of the season in Elba.
Many residents of the island and tourists know Cavoli for this, in fact the beach starts to get visitors from spring for the first sunbathings and baths. Also the near beaches of Seccheto and Fetovaia are a nice alternative to the beach of Cavoli;they are a little less sheltered and warm, but they are truly amazing, considered among the most beautiful beaches in Italy.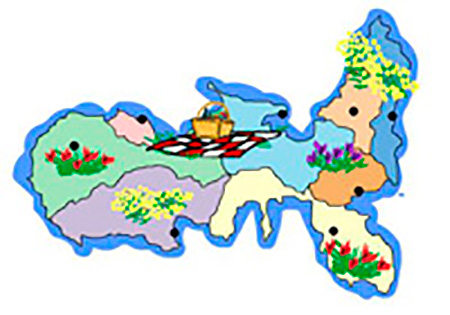 Elba during spring is very beautiful especially for a outdoor holiday for those who love nature.
Elbaworld suggests
Discover places and attractions nearby.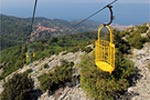 Discover incredibly beautiful excursions on Elba Island.