Volterraio Castle
Volterraio Castle is situated along the panoramic route that from Rio nell'Elba goes to the seaside community of Bagnaia. It belongs territorially to Portoferraio Municipality, but it is reached quicker from Rio nell'Elba town, by a nice panoramic stroll too. Integrated in Mount Volterraio rocks, the majestic massive walls erect, on 395 m.a.s.l., offering a landscape that opens on three sides and from which it was possible to control the sea and the Portoferraio gulf. In fact, it is well visible even when you arrive with the ferry.

The ancient fortification goes back to the Etruscan period and was then expanded on 1281 by the Pisan, the project and the works were followed by the Engineer Vanni di Gherardo Rau. During the construction the most ancient tower, which goes back to the 10th Century, was added and circled by the actual walls visible from the exterior.

On 1402 the Genoese sieged and occupied the Isle. At that time the isle was governed by the Appiani di Piombino Princes and many inhabitants found shelter in the various fortified places scattered in Elba, including the fortified walls of the Castle that remained unconquered.

The Pisan exploited the strategic place for defense purposes and its fortification was reinforced in 1440. During the 1544 and 1545 harsh sieges, in which Elba was besieged by the terrible pirate Barbarossa, many Elba's inhabitants found shelter and refuge in it, fighting against the terrible offensive and making the castle the only unconquered fortification in Elba.

On 1548 the Isle was temporarily under the rule of Cosimo de' Medici, who used the castle as a lookout post, during the majestic works of fortification of Portoferraio city. During the grand duke period works were done in the castle, such as the construction of the bastion that flanked the entrance, the brickwork access staircase in 1688 and the internal chapel of 1694.

On the 17th century the decline phase of the castle began, it was recently bought by the national park of the Tuscan archipelago due to its decadence state, in order to give to it a respectable restoration to allow tourists and curious people to visit it.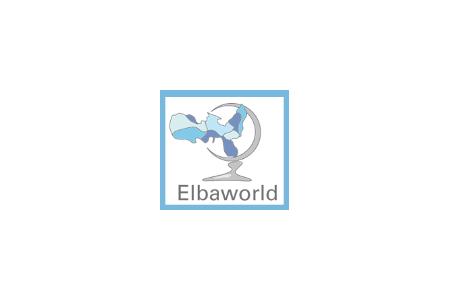 Beautiful and scenic route, ideal for hiking from Rio nell'Elba up to the Castello del Volterraio.


Elbaworld suggests
Discover places and attractions nearby.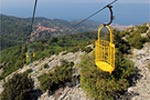 Discover incredibly beautiful excursions on Elba Island.