Events of Campo nell'Elba
Campo nell'Elba is a municipality which consists of many hamlets and villages offering several events throughout the year. Most of these food & wine events are concentrated in the main villages of Marina di Campo, such as in San Piero in Campo, Sant'Ilario and Seccheto that thanks to the Cultural Association La Ginestra offer a palatenda hosting numerous events during winter , with theatre evenings in local speech and dancing nights .
The most popular summer events are the Festival for the Patron San Gaetano of Marina di Campo, which is held every year on August 7. During summer the beaches offer also a wide entertainment with concerts and spectacular festivals, among which we suggest you the Elba Summer Festival, organized by Association La Giostra, and the Beach Parties which in August crowd the beach of Cavoli. There are also many events organized by the Association Commercianti del Golfo Naturale in collaboration with the Pro Loco of Marina di Campo. Among all the events we advise you the White Night and the event of Sbaracco in Marina di Campo; among food & wine events it is remarkable the Squid Feast organized by the Association Amici del Porto in November.
One of the most fun events is the Hilarious Donkey Race held on the beach of Marina di Campo in the spring.
Among the historical and cultural events, we point out The Feast of May, which is about singing a serenade to your loved one and to prepare her a corollo (typical dessert).
Among the most important sporting events taking place in the municipality of Campo nell'Elba, we report the Elbaman Triathlon, which takes place in September and where are engaged over seven hundred athletes from over 20 countries in the three disciplines of swimming for a distance of 3 , 8 km, continuing for a bike route of 180.0 km and ending with a marathon on plain for 42.2 kilometers. Besides the Ironman class, there is also the Half-Ironman one, especially recommended for novice athletes and older ones. Another famous sporting event of Campo nell'Elba is the Gran Fondo Elba: a bicycle race along a track of the western ring in Elba.
Calendar of major events in Campo nell'Elba:
On August 7, the patronal festival of San Gaetano is celebrated in Marina di Campo with processions and fireworks.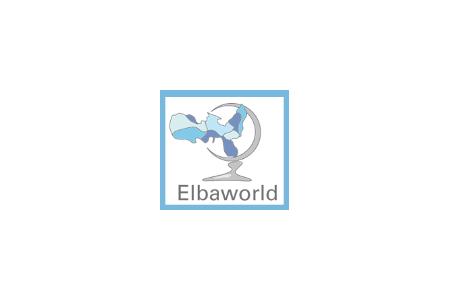 September 15 is celebrated the Mass in memory of San Mamiliano.
The third Sunday of January, the Hilarious Donkey Race is held in Marina di Campo
In Marina di Campo and San Piero every year takes place the traditional Feast of May.
Elbaworld suggests
Discover places and attractions nearby.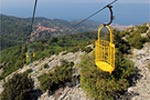 Discover incredibly beautiful excursions on Elba Island.