Excursion Madonna del Monte
3.5 km walk among the chestnut trees from Marciana to the sanctuary of Madonna del Monte.

--INTRODUCTION--

Approximately 3.5 km itinerary of medium difficulty

Starting point: Marciana-Arrival point: Sanctuary of Madonna del Monte

We start from the parking below the Pisan fortress by Marciana, at the highest point of the country, from where we enjoy a magnificent overview on Marciana Marina, Poggio and Capo d'Enfola. From here we go down for about 50 m along the road open to vehicles, then we take the paved road on the left , well marked by warning signs (the path unfolds on an irregular ground, so we suggest to wear shoes appropriate to the excursion), which goes up to the sanctuary.

The mule track unfolds straight into a forest of centuries-old chestnut trees and, after the first flight, it meets the first of the 14 chapels of the Via Crucis, which will scan our walk. Here we also find a scenic area equipped for picnic in the shade of some pines and tracks of some paths which branch off in different directions.

We proceed on our path, which now runs in the shade of a pine forest. Later, it comes out of the tree-lined area, meeting an area covered in Mediterranean forest and becoming less steep. The last stretch, however, is steeper and with one last ramp reaches the terrace in front of the sanctuary of Madonna del Monte and the nearby hermitage which hosted Napoleone Bonaparte.

On the forecourt, equipped with benches, tables and a fountain, we can see three huge chestnut trees from which, in spring, come the chestnuts cooked and offered to parties of the chestnut in Marciana and Poggio.

After a visit to the ancient Church and to the elegant exedra with fountains, we follow the path which, through highlands and chestnut trees, leads into the Mediterranean forest and reaches the bizarre granitic structure in the vicinity of the sacred building.

Along the route we meet the mule track which leads to Chiessi and to Pomonte. Once arrived nearby large boulders, we can have a view all over the sea and if the day is clear, you can see the two main islands of Corsica and Sardinia.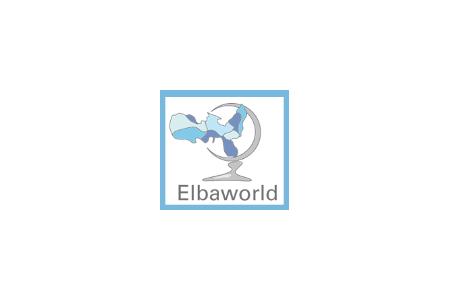 The sanctuary is located in the suggestive place, inside the luxuriant woods of the valley Capanne, above the village of Marciana.


Elbaworld suggests
Discover places and attractions nearby.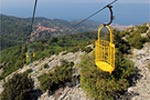 Discover incredibly beautiful excursions on Elba Island.