Villa Napoleon San Martino
During his exile on Elba Island, Napoleon Bonaparte was fascinated by San Martino countryside, outback, 5 km away from Portoferraio harbour and decided to buy and renovate it according to his style, making it his summer residence.

Built on two floors, it is still decorated with paintings ordered by Napoleon to the artist Pietro Ravelli and there are still pieces of furniture belonging to the emperor. The Napoleonic Residences National Museum consists of both Villa San Martino and Mulini Villa, and the two of them together boast to be the second most visited museum in Tuscany, just behind Uffizi in Florence.

Napoleon was charmed by this beautiful landscape, surrounded by woods, vineyards and drinking water, and decided to buy a house where he could retire, reflect and relax. Actually the house was bought by the Manganaro family with Paolina (Napoleon's sister)'s money. At that time in San Martino there were only this house, in unstable conditions and inhabited by the farmer, and a very big storage room to keep the wine. Napoleon ordered to transform the storage room into a house, according to a style which was inspired by what was used in Paris at that time, as regards to comfort and building.

The house consisted of two different floors but actually they both were on the ground floor. The lower floor was meant to host the restroom and you could get there through the terrace wanted by Napoleon in front of the house, where there was also a small nice garden. Taking the staircase outside you could go upstairs, where there were the French dignitaries' rooms on one side and the emperor's small apartment, with the library, on the other side.

In the middle there were two receiving halls: the huge dining room, called "Sala Egizia" (Egyptian Hall) and Sala del Consiglio (Council Hall), also called "Doves hall" or "Love Knot Hall". In honour of the French invasion of Egypt, Napoleon asked the artist Rovelli to create ambient images and decorations on the walls and an allusive big zodiac on the ceiling. In the second hall, he ordered to paint two doves holding the ends of a ribbon and, flying far from each other, they tighten the ribbon. It was all meant to be a sign of love to his wife Marie Louise.

When he lived in Villa San Martino, napoleon loved to walk outside in the nature, in the woods and in the countryside. Near to the Villa there was a boulevard which led to a small river where he used to sit by a marble seat, studying many hours per day or receiving some people.

After the one hundred days, when Napoleon went back to his throne, the Villa was abandoned for many years, was sold and bought many times until the Russian prince Anatoli Demidov, Napoleon's niece Matilde Bonaparte's husband, became the new owner in 1851.

Demidov was a relevant person in Florence cultural environment, and helped by the architect Niccolò Matas, who designed Chiesa di Santa Croce façade in Florence, managed to renovate the Villa and ordered a neoclassical building to be used as a memorial monument and museum. This is how Galleria Demidoff was born: it was built at the foot of the embankment that supports the Villa, and decorated by granitic columns in pairs.

The memorial museum was opened in 1859 and houses not only the Emperor and his family's "relics" but also statues, paintings, printed reproductions, works of art made by Canova, Chaudet, Gérard, Vernet,Bellangé, Morelli, Grenier among others. After Demidov's death, under his nephew Paul most of the collection went lost. Today it is possible to admire the entrance of the Villa, the Galatea by Antonio Canova, who was supposed to take inspiration from the beautiful Pauline Bonaparte, and reproductions from the Napoleonic years coming from different private collections. In 1930 Italy became the Villa owner, after Pullè family and Count Bernardo Barbiellini Amidei (part of it). The entrance boulevard was enlarged and the area in front of the Villa was decorated with flowerbeds, according to the Italian taste and style.
Information about the Museum and Opening Hours
Opening Hours (summertime)

Open until the last Saturday in October

Week days: 8:30-19:30 (last entrance at 19:00)

Week end and Red Days: 8:30-13:30 (last entrance at 13:00)

Closed on Monday


Info and Booking: 0565.915846

Prices

€ 3,00 full price - € 1,50 discount

Free entrance for those who are under 18 and over 65, if coming from within European Union or from countries Italy has agreements with

Young between 18- 25 and state school teachers: € 1,50

All-inclusive ticket*: € 5,00 full price - € 2,50 Young between 18- 25 and state school teachers

*it includes both Palazzina dei Mulini and Villa San Martino and it is 3 days valid

Max. 30 people at a time
Access for the disabled: partial

Educational services: scheduled or by appointment

Location and How to get there

San Martino. Portoferraio

From Portoferraio head the country road towards Marina di Campo, about 5 km after, head the detour to San Martino, Napoleonic Villa in San Martino and keep driving until you reach the huge parking area.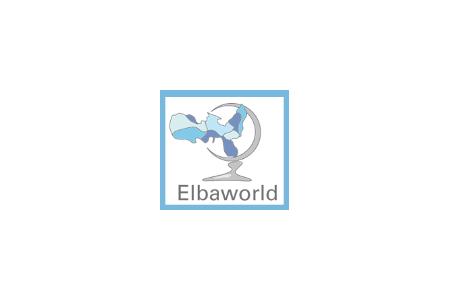 Windmill villa was built in 1724 and refurbished by Napoleon in 1814, and it's located in Portoferraio town.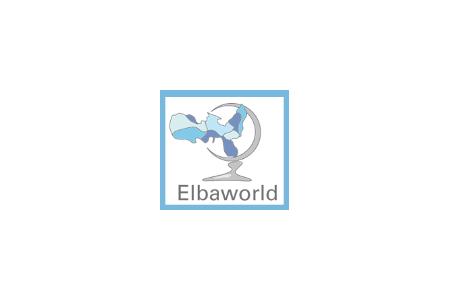 The Elba Island's Theatre wanted by Napoleon was inaugurated on January 24 in 1815.
Elbaworld suggests
Discover places and attractions nearby.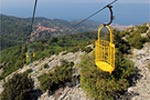 Discover incredibly beautiful excursions on Elba Island.