Monte Capanne
The top of
Mount Capanne
is well worth a visit for its beautiful panorama opening to 360 ° over the whole Elba and the Tuscan Archipelago.
We suggest you to reach the top during a clear day, preferably starting early in the morning when there is less haze which can limit a little visibility in summer.
To reach the top of Mount Capanne, you can do it by foot along a path that crosses a thick forest of chestnut trees, overcoming the ancient
Eremo della Madonna del Monte
until the top of the Mount in about three hours walk.
Else you can take the gondola which is to be found between the villages of
Poggio
and
Marciana
which will take you to the most panoramic top of the Tuscan Archipelago in twenty minutes. Right at the departure point of the station there are a bar, a restaurant and a pizzeria, while at the other end, by the arrival's station on the top of Mount Capanne there is a retreat with a bar.
When the weather is nice and clear it is possible to see the near islands of Pianosa, Capraia, Montecristo, Gorgona and Corsica. Besides, if you are lucky you will be able to see herds of wild sheep and wild boars that inhabit this area.
Hiking on Mount Capanne is certainly a valuable alternative to the sea and the beach; its views will remain in the heart and you will enjoy all the beauty of the island from above.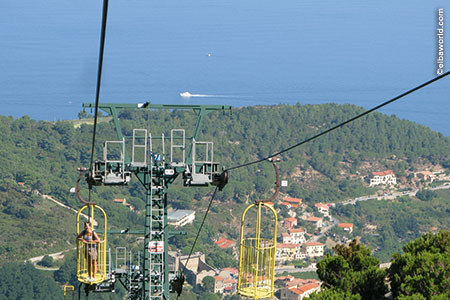 In Marciana in Pozzatello locality there is the Cableway, by which it is possible to visit the top of Monte Capanne.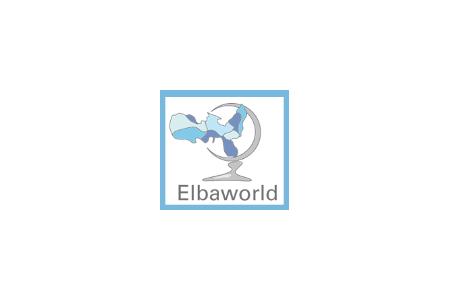 Quite hard hiking route , but of middle difficulty in the valley of Monte Capanne, it takes about 3 hours and 30 minutes.

--INTRODUCTION--

Route of Monte Capanne
- Time: 3 hours and 30 minutes
- Pertained paths in cartography: part of number 1 ...
Elbaworld suggests
Discover places and attractions nearby.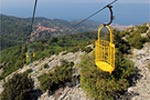 Discover incredibly beautiful excursions on Elba Island.