Appartamenti il Gelsomino

+39 338 6627306

Appartamenti il Gelsomino Apartments a Marina di Campo Marina di Campo, 57034 Campo nell'Elba (LI) - Island of Elba
APARTMENTS IL GELSOMINO - Elba Island
Cat. Elba Island Apartments - Apartments in Marina di Campo
* N. Apartments: 3 * N. Beds: 12
Località Chiuso Torto, Campo nell'Elba

Elba Island - Livorno - Tuscany - Italy
Mobile:+ 39.338.6627306+ 39.338.6627306
E-Mails: appartamentigelsomino@gmail.com
Apartments Il Gelsomino:
not available


Description of Apartments Il Gelsomino
The 3 Apartments Il Gelsomino are in a new residential area, 700 meters from the historic center of Marina di Campo and 200 meters from the beautiful white sand beach away. The House consists of 2 ground floor apartments with balconies, garden and parkingspots. Inside the apartments are bathroom, living room, kitchen and double bed. These can accommodate 2 to 4 persons. The third apartment is located on the first floor and consists of kitchen, bathroom, double bed, single bed and a covered porch. This apartment can accommodate 2 to 5 persons.

Service
We offer our clients the following services, TV, parking in the residential house, (loundry and a grill). Electricity, water and gas are included. Exclusive laundry service.

Distance from the Apartments Il Gelsomino
Distance to the sea: 200 m
Distance to the town: 700 m to Marina di Campo
Distance to the airport: 3 km
Distance to the pharmacy: 400 m
Distance to the hospital: 16 km


Vi consigliamo di Prenotare il traghetto per la Vostra auto per l'Isola d'Elba con sufficiente anticipo direttamente su
PRENOTAZIONE TRAGHETTO ISOLA D'ELBA
Call Send SMS Add to Skype You'll need Skype CreditFree via Skype
---
We recommend to book the ferry to Elba in advance directly on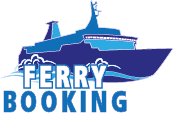 ---
Looking for a Rental car, a scooter or a bicyckle?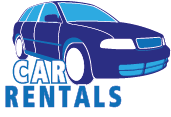 Services
| | |
| --- | --- |
| Barbecue | |
| Bicycles | |
| Garden area | |
| Parking | |
| Pets prohibited | |
| Tv | |
| Washing machine | |