Hotel la Barcarola

+39 0565 976041

www.labarcarolahotel.it/
Hotel la Barcarola Hotels a Marina di Campo Marina di Campo, 57034 Campo nell'Elba (LI) - Island of Elba
HOTEL LA BARCAROLA - Elba Island
Cat. Elba Island Hotel - Hotel in Marina di Campo
* N 30 Rooms - * N 85 Beds
How to reach the Hotel La Barcarola

Elba is the third largest Italian island and the largest in the Tuscan Archipelago. The island, Situated at 10 kilometres from the mainland, can be accessed by ferry or hydrofoil in one hour of navigation. Besides the fact that her perimeter measures only 147 kilometres, Elba is capable of offering a mild climate and a multitude of diverse landscapes and scenery: romantic fishing villages, small towns on rocky hill-tops, ancient castles, green valleys and enchanting bays combined with sandy beaches. Only minutes away from the steep cliffs that plunge into the crystal clear sea, the granite mountain, Monte Capanne rises to 1019 metres of altitude. The ever present evidence of history and culture, combined with an extraordinary wealth of natural beauty, make this magical island unique. Two kilometres of golden beach and a variety of high quality accomodation make this antique fishing town one of the most popular tourist centres of the island. Despite Marina di Campo's development being primarily of a touristic nature, the traditional fishing village charm of the small town has not been lost. Colorful wooden fishing boats, filled with nets and tackle, are still a fixture in the port of Marina di campo.
Descriptions of Hotel La Barcarola
The Hotel, open all year round, is right in the centre of Marina di Campo, 100 metres from the sea and all amenities. Recently renovated and extended, the Hotel has 30 rooms arranged on two floors and is equipped to accommodate disabled persons. Other facilities include a lift and private car-park. Although classified as a 2-star Hotel, the standard of accommodation is high, ensuring that guests have a comfortable stay. All rooms have their own bathroom, hair-dryer, SAT TV, telephone and independent air-conditioning and heating system; the personal attention paid to detail by the proprietors of this family-run Hotel is evident throughout. Bar service is available to guests from 7 am until midnight; guests may also use the safe at the Hotel reception desk. Pets are also accepted. After completing reconstruction, Hotel La Barcarola is now able to offer guests an attractive reading room and a conference hall for 100 people, equipped with a maxi-screen (4x3metres), amplifying system with 5 microphone inlets and video-projector. Hotel La Barcarola is renowned for the wide variety of breakfasts served at table until 11 am but, above all, for its managing proprietors' excellent sense of hospitality. Thank you for visiting our website and we hope to welcome you as our guests.
Facilities:
Useful Distances from Hotel La Barcarola
Distance from the Sea: 0.2 km
Distance from the country: in the center from Marina di Campo
Distance from Portoferraio: 17 km
Distance from the Airport: 3.0 kilometers
Distance of Bank / Exchange: 0.4 km
Distance of Post Office: 0.2 km
Distance of Pharmacy: 0.5 km
Distance of Hospital: 17 km
Description of Marina di Campo
We advise you to book the ferry to the Island of Elba with advance directly by
---
We recommend to book the ferry to Elba in advance directly on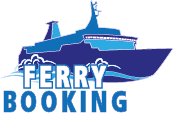 ---
Looking for a Rental car, a scooter or a bicyckle?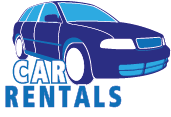 Services
| | |
| --- | --- |
| Air Condition | |
| Bar | |
| Congress Hall | |
| Hairdryer | |
| Heating | |
| Lift | |
| Parking | |
| Phone | |
| Reception | |
| TV in room | |
Prices Hotel la Barcarola
Listino prezzi 2015
Solo pernottamento
PeriodoMin.Med.Max Tariffe 2014 02/01 - 01/04
07/04 - 04/06
01/10 - 29/12 02/04 - 06/04
05/06 - 31/07
30/08 - 30/09
30/12 - 01//01/2016 01/08 - 29/08 Camera singola Standard 49,00 58,00 63,00 Superior 56,00 65,00 73,00 Camera doppia Standard 70,00 82,00 119,00 Superior 80,00 94,00 130,00 Camera tripla Standard 95,00 111,00 161,00 Superior 108,00 127,00 175,00 Camera quadrupla Superior 136,00 160,00 220,00
Supplemento: colazione a buffet: Euro 11,00 per persona.
Note: per un soggiorno inferiore alle 3 notti la colazione è obbligatoria.
| Periods | Single Room Standard | Single Room Superior | Double Room Standard | Double Room Superior | Threebed-room Standard | Threebed-room Superior | Room 4 Pax Superior |
| --- | --- | --- | --- | --- | --- | --- | --- |
| 01/03-04/17 | 52 € | 60 € | 74 € | 84 € | 100 € | 113 € | 142 € |
| 04/18-04/22 | 62 € | 70 € | 87 € | 99 € | 117 € | 134 € | 169 € |
| 04/23-05/31 | 52 € | 60 € | 74 € | 84 € | 100 € | 113 € | 142 € |
| 06/01-07/31 | 62 € | 70 € | 87 € | 99 € | 117 € | 134 € | 169 € |
| 08/01-08/25 | 67 € | 77 € | 124 € | 136 € | 167 € | 184 € | 231 € |
| 08/26-09/30 | 62 € | 70 € | 87 € | 99 € | 117 € | 134 € | 169 € |
| 10/01-12/29 | 52 € | 60 € | 74 € | 84 € | 100 € | 113 € | 142 € |
| 12/30-01/02 | 62 € | 70 € | 87 € | 99 € | 117 € | 134 € | 169 € |