Appartamenti le Formichine

+39 333 2672114

www.appartamentileformichine.com/
Appartamenti le Formichine Apartments a Marina di Campo Marina di Campo, 57034 Campo nell'Elba (LI) - Island of Elba
APARTMENTS LE FORMICHINE - Elba Island - Località il Formicaio in Campo nell'Elba
Cat. Elba Island Apartments - Apartments in Marina di Campo
* N. Apartments: 4 * N. Beds:16
Via delle Ginestre 618, Campo nell'Elba

Elba Island - Livorno - Tuscany - Italy
Phone: 0565.976185
Fax: 0565.977736

Mobile: +39.335.7760822+39.335.7760822
Lastminute Apartments Le Formichine:
Not Available


Where are the Apartments Le Formichine
The apartments Le Formichine are located in a quiet residential neighborhood in the village il Formincaio 700 meters from the village center and the sea away. The beach and the center of Marina di Campo can be reached on foot in about ten minutes.

Description of the Apartments Le Formichine
The building is built in terraced houses and is composed of four apartments. All are the same set up. The apartments are well maintained. For those who want to enjoy life in the country, it can be easily reached by bicycle or by foot. The apartments Le Formichine consist of living room with kitchenette, bathroom with shower and two bedrooms, one double and one smaller with bunk beds. Outside you have a patio with umbrellas, deck chairs and table with chairs for lunch and dinner.

Service of the Apartments Le Formichine
Exterior lighting, satellite TV, laundry facilities in the village, parking, 2 bicycles for rent, BBQ, heating, outside shower with hot water, bbq on every terrace.

Distance from the Apartments Le Formichine
Distance to the sea: 700 m
Distance to the town: 700 m to Marina di Campo
Distance to Portoferraio: 17 km
Distance to the next Harbour: 17 km to Portoferraio
Distance to the airport: 3,5 km
Distance to the pharmacy: 1 km
Distance to the post office: 800 m
Distance to the bank: 700 m
Distance to the hospital: 16 km


Vi consigliamo di Prenotare il traghetto per l'Isola d'Elba con sufficiente anticipo direttamente su
PRENOTAZIONE TRAGHETTO ISOLA D'ELBA
Call Send SMS Add to Skype You'll need Skype CreditFree via Skype
---
We recommend to book the ferry to Elba in advance directly on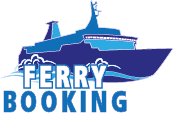 ---
Looking for a Rental car, a scooter or a bicyckle?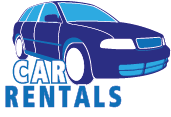 Services
| | |
| --- | --- |
| Barbecue | |
| Bicycles | |
| Fan | |
| Heating | |
| Laundry | |
| Outdoor Shower | |
| Parking | |
| Tv | TV-SAT |
| Wifi | |