Camping La Foce
Camping La Foce Camping sites a La Foce La Foce, 57034 Campo nell'Elba (LI) - Island of Elba
Description of Camping La Foce
The campsite is located in Loc. La Foce, a famous seaside resort near Marina di Campo. Camping La Foce was founded in 1954 as a small family business that has evolved over the years and adapted to the needs of tourists with quality services. In recent years, the campsite has been equipped with modern bungalows with every comfort, accommodating up to 5 people.
---
Features and services of the campsite
Located on the seafront and on the beautiful sandy beach of Marina di Campo, it is the ideal destination for those who love camping holidays in a quiet and shaded area.
Camping La Foce is equipped with separate toilets for men and women and a laundry room. The toilets are equipped with sinks with hot and cold water, foot shower, Turkish bath with hand shower, chemical drains, disabled toilets, wall mounted hairdryers, 220V electrical outlets, showers with hot and cold water.
In the toilets there is a baby room, which is equipped with a changing table.
The laundry room is equipped with sink with hot and cold water for dishwashers. of course are also the washing machines and dryers (operated with Gettons) in the laundry room.
The campsite also offers parking for cars and motorcycles, Wi-Fi connection, a mini food market and non-food items.
---
We recommend to book the ferry to Elba in advance directly on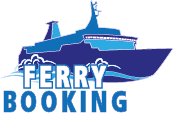 Services
| | |
| --- | --- |
| Bar | |
| Bicycles | |
| Hairdryer | |
| Laundry | |
| Near the sea | |
| Outdoor Shower | |
| Parking | |
| Reception | |
| Wifi | |