Residence Iselba
Residence Iselba Residences a Marina di Campo Marina di Campo, 57034 Campo nell'Elba (LI) - Island of Elba
---
We recommend to book the ferry to Elba in advance directly on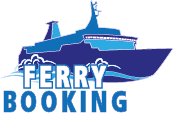 Services
Air Condition

Bar

Bed linen change

Daily

Dishwasher

Hairdryer

Heating

Near the sea

Parking

Covered

Phone

Private Beach

Reading Room

Refrigerator with freezer

Restaurant

Discount for the first dinner

Restaurant da Piero

Room Cleaning

Daily

Safe

Sea View

TV in room

TV Room

Washing machine

whit coin

Wifi

Yoga
Prices Residence Iselba
DAILY PRICES APARTMENT
* grounfd floor
Pice includes :
Bathing estabilishment with beach service (beach umbrella and beds), ;
Daily cleaning, full linen with change every 2 weeks for bedding and daily for bathroom;
Covered parking and bicycles at your disposal until all available are taken (bicycles by payment only during nightly hours – from 7 P.M.).
Extra Service
Swimming poll; Baby cot until 3 years € 15,00 per day
PETS:
The prime aim of the Management of the ISELBA Residence is to give our guests the best possible service, so we are more than happy to allow you to bring any small pets with you, as long as we have given prior written consent.
There is, however, a daily surcharge of € 20 per pet for cleaning costs, that will be added to your bill when you check in.
In order to avoid any type of disturbance to other guests, the Management has compiled a list of rules and regulations that we kindly ask our pet owners to follow at all times:
Please keep your dog on a leash when you are inside any common area of the Residence.
Never leave your pet unattended in any part of the Residence.
Pets may not be left inside rooms during cleaning.
Aggressive or noisy pets must be kept well away from any other guests (of the Residence).
Pet owning guests will be held entirely responsable for any damage or mess to the property, or
any type of problem or disturbance to other guests, and will be asked to pay expenses the Management considers necessary.
No pets are allowed inside the hall.
Dogs are prohibited on the private beach of the Residence Iselba.
| Periods | Room | A | B | C | C* | D | E | F | G | H |
| --- | --- | --- | --- | --- | --- | --- | --- | --- | --- | --- |
| 05/11-05/19 | 101 € | 111 € | 121 € | 132 € | 148 € | 158 € | 196 € | 217 € | 206 € | 244 € |
| 05/20-05/29 | 106 € | 116 € | 126 € | 138 € | 155 € | 165 € | 206 € | 227 € | 216 € | 254 € |
| 05/30-06/12 | 132 € | 142 € | 163 € | 188 € | 199 € | 214 € | 285 € | 325 € | 295 € | 350 € |
| 06/13-06/26 | 158 € | 171 € | 196 € | 226 € | 240 € | 257 € | 342 € | 390 € | 353 € | 420 € |
| 06/27-07/31 | 185 € | 206 € | 227 € | 278 € | 289 € | 299 € | 394 € | 434 € | 403 € | 493 € |
| 08/01-09/04 | 206 € | 228 € | 249 € | 307 € | 320 € | 332 € | 437 € | 482 € | 447 € | 548 € |
| 09/05-09/11 | 132 € | 142 € | 163 € | 188 € | 199 € | 214 € | 285 € | 325 € | 295 € | 350 € |
| 09/12-09/18 | 106 € | 116 € | 126 € | 138 € | 155 € | 165 € | 206 € | 227 € | 216 € | 254 € |
| 09/19-10/11 | 101 € | 111 € | 121 € | 132 € | 148 € | 158 € | 196 € | 217 € | 206 € | 244 € |