Hotel Galli - Wellness & Spa
Hotel Galli - Wellness & Spa Hotels a Fetovaia Fetovaia, 57034 Campo nell'Elba (LI) - Island of Elba
Descrizione del Bed & Breakfast Hotel Galli
La posizione favorevole, a soli 200 metri dalla spiaggia di Fetovaia, una delle più famose dell'Isola d'Elba, ha reso il Bed & Breakfast Hotel Galli il posto ideale per chi ama il mare e la montagna.
Il Bed and Breakfast Hotel Galli gestito direttamente dai proprietari offre ai propri clienti un soggiorno confortevole e tranquillo e la sua posizione, nel cuore della Costa del Sole, lo ha reso una meta ideale per chi ama il mare, lo sport, il trekking, oppure semplicememente rilassarsi e risposare. La spiaggia è ben attrezzata per la sicurezza, l'assistenza ed i servizi forniti dallo stabilimento balneare convenzionato «Pino Solitario». Per i più sportivi possibilità di praticare sport come diving, , kayak, trekking e mountain-bike; Il B&B Hotel Galli fornisce il servizio di assistenza, informazione e prenotazione per escursioni ed è un Bikehotel.
Il Bed and Breakfast Hotel Galli aderisce al progetto "I Feel Greeen" rivolto alle strutture ricettive che dispongono di Energia Verde Certificata e mezzi elettrici. Inoltre da anni aderisce all'ecolabel "Legambiente Turismo" rivolto alle strutture ricettive che adottano misure per un turismo ecosostenibile e la promozione delle risorse del territorio.
A disposizione Vasca idromassaggio in giardino, area fitness, bar, sala tv, giochi bambini, terrazza, solarium con vista panoramica, saletta benessere, parcheggi privati, mountain bike, bici elettriche a noleggio, colonnina ricarica auto elettriche, connessione wi-fi gratuita, bagno con doccia e deposito bagagli a disposizione dei clienti che partono nel pomeriggio.
Descrizione delle Camere
Il Bed & Breakfast Hotel Galli è dotato di 29 confortevoli camere divise in 5 tipologie: tutte dotate di bagno con doccia e asciugacapelli, TV, telefono, aria condizionata e riscaldamento indipendenti, cassaforte, mini frigo vuoto per libero utilizzo e teli da mare, anche con cambio giornaliero; si differenziano per l'esposizione del balcone.
Glicine: unica tipologia senza balcone.
Fetovaia: balcone lato strada e monte.
Bouganville: balcone piano terra ombreggiato da una splendida bouganville.
Portico: ampi balconi piano terra con portico.
Golfo: balcone con vista sul mare.
Nella tipologia Fetovaia e Bouganville sono presenti le camere Famiglia: camere comunicanti adatte ad accogliere nuclei familiari di 4 persone.
---
Ristorante
A pranzo convenzione con il self service in spiaggia. Per la cena, ristorante convenzionato proprio di fronte all'Hotel. Per chi ama scoprire l'isola, convenzione con ristoranti nei diversi punti di interesse.
---
Distanze Utili
Distanza dal Mare: 200 m spiaggia di Fetovaia
Distanza dal Paese: 7 km dal centro paese di Marina di Campo
Distanza dal Porto di sbarco: 24 km (Portoferraio)
Distanza dall'Aeroporto: 10 km (La Pila)
Distanza Banca/Cambio: 1,5 km (Seccheto)
Distanza Ufficio Postale: 1,5 km (Seccheto)
Distanza Farmacia: 1,5 km (Seccheto)
Distanza Ospedale: 24 km (Portoferraio)
Distanza Alimentari: 1,5 km (Seccheto)
Distanza Ristoranti: 1,5 km (Seccheto)
Distanza Locali: 7 Km (Marina di Campo)
---
We recommend to book the ferry to Elba in advance directly on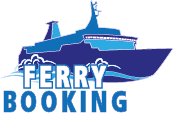 Services
Bar

Bathing Establishment

Agreement with

Establishment Pino Solitario

Bicycles

Children's Playground

Excursions

In agreement

with guide

Hairdryer

Hydromassage pool

Laundry

Luggage Storage

Massages

Panoramic

Terrace

Parking

Reading Room

Restaurant

In agreement

Sauna

(sauna, hammam, whirlpool, emotional showers, relaxation area)

Wellness Center

Towels

Wifi
Prices Hotel Galli - Wellness & Spa
BREAKFAST: served from 7.30am to 10.30am in our air conditioned room and outside on the terrace, surrounded by the blooming of wisteria and bougainvillea.
LUNCH: agreement with the self service on the "Pino Solitario" beach, just 200 meters from the Hotel.
DINNER: For those who wish to stay in Fetovaia, it is possible to have dinner at the partner restaurant just in front of the hotel with a complete menu from appetizer to dessert for € 24.00 per person, excluding drinks . For those who want to visit the nearby and distant places of the island, we will be happy to recommend some affiliated restaurants with 10% discount.
FIDELITY CARD: Upon your arrival you will receive our Fidelity Card which will allow you to receive a 10% discount on all agreed activities
NO SMOKING: smoking is prohibited in the rooms. In the open air, on the porch and on the balconies it will be healthier for everyone.
PETS: sorry but pets are not allowed in the hotel.
FREE SERVICES: discount code for the ferry, hot tub in the garden, WiFi connection, use of bicycles, private parking, beach towels with daily change, use of the fitness area, bathroom with shower and luggage storage for those departing in the afternoon, charging for cars electric, fidelity card.
PAYMENT SERVICES: entrance to our "La Macina" Wellness Center, wellness treatments, laundry service, room service, electric mountain bike rental, bar (always open), beach umbrella rental for free beach.
WELLNESS CENTER: The entrance fee is € 20.00 per person for a maximum duration of 1 hour and 15 minutes. Access is allowed by wearing a bathsuit, bathrobe and flip flops. A towel per person is provided free at the reception. You can bring them from home, or rent the kit at the hotel. Entry is prohibited for children under 16 years
CHEK-IN / CHEK-OUT: check-in from 14.00, check-out until 11.00. Customers departing in the afternoon can take advantage of all the Hotel services including parking, luggage storage and a bathroom with shower complete with towels, shampoo-shower and hairdryer.
ADVANCE PAYMENT: at the time of booking an advance payment of 30% of the stay will be required in the case of "Standard" reservations (deposit); in the case of "Prepaid – Non-refundable" reservations, an advance payment of 100% of the stay will be required.
Payment must be made, immediately after booking, by credit card or bank transfer; in case of bank transfer the payment slip must be sent by e-mail.
IBAN: IT 69 I 07048 70650 000000020073
BIC: ICRA IT RRT 40
BANK: Banca di Credito Cooperativo Banca dell'Elba.
CANCELLATIONS / CHANGES:
"STANDARD" booking. The deposit will be refunded if the cancellation is made up to 20 days before arrival; changes to the booking will be allowed if made as described above, after which, for each day of late arrival or early departure a penalty of 50% of the missed stay will be charged. The amount will be totally withheld in case of "No-Show".
"PREPAID – NON-REFUNDABLE" reservation. At the time of booking the full amount of the stay will be collected and a regular fiscal document will be issued. In case of cancellation and "No-Show" the full amount will be retained. Changes to the booking are not permitted.
ELECTRONIC / INVOICE RECEIPT: the hotel issues an electronic receipt. Those who want the Invoice must request it at the time of booking.
| Periods | Room only | Half board | Full Board |
| --- | --- | --- | --- |
| 04/01-11/30 | 0 € | 0 € | 0 € |