Residence Dolores

+39 0565 979067
doloresresidence

www.residencedolores.com/
Residence Dolores Residences a Bonalaccia Bonalaccia, 57034 Campo nell'Elba (LI) - Island of Elba
Description of the Residence Dolores
The Residence Dolores is located 1.2 km from the beautiful and popular resort of Marina di Campo away, one of the most popular tourist resorts on the island of Elba. It is situated in a quiet location ideal for relaxing and is equipped with a garden and a large outdoor area.
---
Description of the apartments
The residence consists of two main buildings: the main building (Residence Dolores Castle) was recently built, presents itself externally as typically Tuscan and offers apartments on the ground floor and the first floor. The apartments in the main building are spacious studios and one-bedroom apartments for couples. There are also apartments for large families and groups of friends. Each block has to accommodate its own entrance and allows up to 11 people. Overall, it has 4 bathrooms and two kitchens. The furnishing of the apartments is very beautiful, even in detail, and is comfortable as well as functional furniture with an open kitchen with a window on the surrounding countryside. On the outside there are large open spaces in the green, adorned by palm trees and bougainvillea.
TWO-ROOM-APARTMENT: the apartments are situated on the ground floor and offer a living room, a large and bright double bedroom, bathroom with shower and an outdoor area.
STUDIO: the studios are situated on the first floor
The second building (Residence Dolores) is divided into studio, two-bedroom apartments of 35 m2, with balcony and veranda. Inside the apartments is simple and practical and therefore also ideal for families and couples.
TWO-ROOM-APARTMENT: they are located on the ground floor, and offer a room with bunk bed and a small sofa bed, kitchenette and a veranda.
STUDIO: they are located on the first floor and offer a double room, a kitchenette and a terrace.
---
Useful distances
Distance to sea: 1,2 km to the beach of La Foce
Distance to village: 3,0 km to the center of Marina di Campo
Distance to Portoferraio: 16 km
Distance to the airport: 1,5 km (La Pila)
Distance to bank: 2,5 km (Marina di Campo)
Distance to post office: 2,8 km (Marina di Campo)
Distance to the pharmacy: 2,5 km (Marina di Campo)
Distance to hospital: 16 km (Portoferraio)
Distance to the grocery store: 1,5 km ( La Pila)
Distance to the nearest restaurant: 1,2 km (La Foce)
Distance to the disco: 1,5 Km (La Pila)
---
We recommend to book the ferry to Elba in advance directly on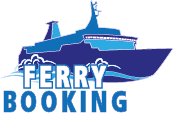 Services
| | |
| --- | --- |
| Barbecue | |
| Beach Volley | |
| Bicycles | |
| Children's Playground | |
| Hydromassage pool | |
| Laundry | Extra |
| Parking | Covered |
| Pool | |
| Reception | |
Prices Residence Dolores
WEEKLY PRICES FOR ALL APARTMENTS
It is also possible to book a short stay of less than 7 days, depending on the availability.
The list prices are indicative
It varies depending on the number of people
| Periods | Studio 1 | Studio Castle | Apartament 1 | Apartament castle | Apartament 2 | Room |
| --- | --- | --- | --- | --- | --- | --- |
| 04/01-04/30 | 400 € | 400 € | 430 € | 500 € | 450 € | 380 € |
| 05/01-05/29 | 420 € | 460 € | 460 € | 550 € | 450 € | 400 € |
| 05/30-06/15 | 500 € | 550 € | 550 € | 620 € | 550 € | 450 € |
| 06/15-07/01 | 600 € | 650 € | 680 € | 780 € | 650 € | 570 € |
| 07/01-08/03 | 730 € | 850 € | 850 € | 1000 € | 850 € | 750 € |
| 08/03-08/10 | 1000 € | 1150 € | 1150 € | 1280 € | 1150 € | 950 € |
| 08/10-08/24 | 1100 € | 1200 € | 1300 € | 1500 € | 1200 € | 1000 € |
| 08/24-09/02 | 1000 € | 1150 € | 1150 € | 1280 € | 1150 € | 950 € |
| 09/02-09/20 | 700 € | 800 € | 800 € | 850 € | 800 € | 700 € |
| 09/21-09/30 | 420 € | 460 € | 460 € | 550 € | 450 € | 400 € |
| 10/01-10/31 | 400 € | 400 € | 430 € | 500 € | 450 € | 380 € |