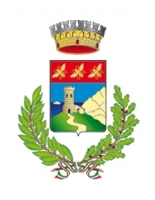 Vallebuia, town
of the municipality Campo nell'Elba
Vallebuia Tourist information
The location of Vallebuia is located up on a hill behind the more famous tourist fraction Seccheto. Vallebuia is well known in the history of the island because of its granite and for its quarries that have remained active up until few years ago. In Vallebuia there are the last stonecutters of Elba Island who can work the granite with admirable skills; such tradition was born in this valley at the times of the roman empire. In Vallebuia you can visit the old remains of the roman columns made of granite that have been used for the construction of the Colosseum and the Pantheon in Rome.
Those who choose to spend their holidays in Vallebuia are surely very passionate about nature and are looking for peace and quiet to restore and relax. Vallebuia is a location on a hill perched in the flourishing countryside characterized by many vine varietal that climb on terraces that have been built with dry stone walls. From this locations many panoramic paths start for those who enjoy mountain bike and trekking. We also remember the drinkable water from the source in Vallebuia, one of the few on the south-western side of Elba.
Accommodations can be found thanks to an agritourism, an hotel and private apartments for rent.
Beaches close to Vallebuia
The nearest beach is the one of Seccheto at about 1km away, other beaches like Cavoli and Fetovaia are also easy to reach.
Elbaworld suggests
Discover places and attractions nearby.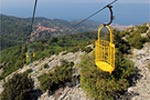 Discover incredibly beautiful excursions on Elba Island.