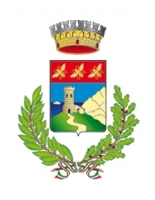 Pozzo al Moro, town
of the municipality Campo nell'Elba
Pozzo al Moro Tourist information
Pozzo al Moro is a lovely residential location in the municipality of Campo nell'Elba under the province of Livorno in Tuscany. Situated very closely to the centre of Marina di Campo, it rises on the plain opposite the village and the gulf.
The fraction of Pozzo al Moro is only about a few hundreds metres away from the beach and from the village of Marina di Campo where you will find all the major tourist services such as supermarkets, shops, restaurants, bar venues, rentals and beach resort along a 1,5km long waterfront.
Besides being a residential area, the location of Pozzo al Moro is very much appreciated by tourists for its apartments for rent and residences offering their services to those who want to have a comfortable and quiet holiday next to Marina di Campo.
Beaches close to Pozzo al Moro
From Pozzo al Moro it is possible to quickly reach, even by bike, the beautiful beach of Marina di Campo as well as the more reserved beach of Colle Palombaia.
Elbaworld suggests
Discover places and attractions nearby.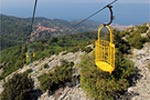 Discover incredibly beautiful excursions on Elba Island.