The Mines of Elba
The mining area of Elba is located in the eastern side of the island with the extraction points of the deposits located in Capoliveri and Rio.
In Rio Marina there is the oldest and most exploited mine of the island. The mine starts immediately behind the houses of the village and stretches north to Mount Giove. Known for its beautiful crystals of hematite, the site of the Giove Valley was opened in 1950 and was still active at the time of the mine's closure. Mount Rio is characterized by a deep red color due to the dust of iron ore coming from the steps and terraces derived from excavations.
The work sites were placed variably between fifteen and two hundred metres above sea level. The most abundant minerals in the mines of Rio Marina are hematite, and Pyrite. Hematite is found in compact masses with lamellar and scaly aggregates, more frequent in the mines Vigneria and Giove Valley where "magnet" was mainly mined.
Other secondary minerals were also found: crystals of adularia, goethite in crystalline mammillary aggregates or stalactites, quartz, calcite and white and green marble with black veining.
On the side of Capoliveri there are the Mines of Vallone and of Ginevro; the latter is the only underground mine of Elba Island and it is located within the most extended deposit of magnetite in Europe. Characterized by 7 km long underground tunnels, with extraction points reaching 54 metres below sea level.
The mine closed in 1981 and opened again in 2011 after 30 years of inactivity to allow curious visitors and guided tours. By discovering these fascinating and ancient places you will be in the heart of the iron and surrounded by the mining beaches.
On the contrary the Mine of Vallone is a wonderful open air mine, characterized by rigid steps that pass through the Mediterranean maquis and climb down towards the sea.
In the working site lie abandoned the old processing plants, and you can see the evidences of the millenary mining activity on the territory, even though recent excavations made with the help of explosives have deleted the most remote proofs. For centuries, Etruscans and Romans have collected large amounts of Hematite, Limonite and Pyrite and even before that man had used the quarries for the extraction of native Copper, of which this area was rich.
Guided tour to the mines of Calamita, gallery of the Ginevro and Yard of the Vallone in Capoliveri.
A natural open air amphitheater that tells the millennial extractive activity in the mines of Calamita in Capoliveri.


The only underground mine on Elba is the largest deposit of magnetite in Europe.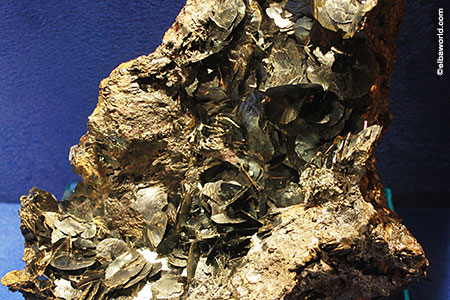 Located between Rio Marina and Cavo, it is renowned for its many sites and for the red pond.
Located north-west of the village of Rio Marina it encloses numerous mining sites that can be visited.
Elbaworld suggests
Discover places and attractions nearby.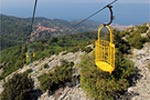 Discover incredibly beautiful excursions on Elba Island.