Sant'Andrea cliff
Sant'Andrea cliff Tourist information
Cliffs with smooth granite rocks of the Municipality of Marciana.
Features of the cliffs of Capo Sant'Andrea:
Length: 150 meters - Average width: 5 m
Exposed: winds from West and North-East
Sheltered: from Southern winds
GD: 42.808701 - 10.140134
GMS Latitude: 42°48'31.323''N
Longitude: 10°8'24.482''E

---
Description of Capo Sant'Andrea cliffs
Coti Piane are the cliffs of Capo Sant'Andrea, characterized by large granite massifs mixed with orthoclase crystals presenting the same geological features of Cotoncello's cliffs located on the opposite side of Sant'Andrea beach.
The rocks of Sant'Andrea are best known as Lisce (smooth rocks)di Sant'Andrea and are ideal for sunbathing as they are easy to get to through an equipped path. The rocks of Sant'Andrea are behind the small marina, right at the back of the dock, here depending on the days the sea can get pretty rough according to the current.
Towards the end of the first stretch of cliffs, nearby the whale rock there is an equipped path to practice the extreme sport of rock climbing.
Access to the cliffs of Sant'Andrea
The cliff is easy to reach thanks to an equipped path leading from the sandy beach through the small marina to the cliffs after 150 metres. The cliffs are very beautiful in spring where the flowers of Elands Surfig (corpobrotus acinaciformis)color the rocks until melting in the transparency of the sea.
Foto by Sant'Andrea cliff
Amenities available on this beach
| | | | | | |
| --- | --- | --- | --- | --- | --- |
| | Crowded in the season | | Not accessible by car | | Rocks |
| | Snorkeling | | | | |
Select all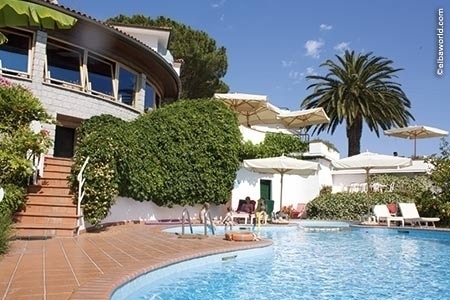 Hotels
a Sant'Andrea
Via San Gaetano, 20 - 57030 Marciana
Hotels
a Sant'Andrea
Via San Gaetano, 23 - 57030 Marciana
Online availability request
Elbaworld suggests
Discover places and attractions nearby.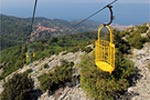 Discover incredibly beautiful excursions on Elba Island.