Appartamenti Rossella
Appartamenti Rossella Apartments a Seccheto Seccheto, 57034 Campo nell'Elba (LI) - Island of Elba
APARTMENTS ROSSELLA - Elba Island
Cat. Elba Island Apartments - Apartments in Campo nell'Elba - Appartamenti a Seccheto
* N. Apartments: * N. Beds:
Via Cesare Battisti 19 - 57030 Seccheto, Campo nell'Elba

Elba Island - Livorno - Tuscany - Italy
Phone: + 39.0565.987224+ 39.0565.987224
Mobile: +39.335.5913065+39.335.5913065
Lastminute Apartments Rossella:
not available


Where are the Apartments Rossella
The Apartments Rossella are located in the center of the village of Seccheto and only about 100 meters from the sandy beach and also to the beach with smooth granite rocks away. To get in the tourist center of Seccheto you take the main road from Portoferraio and always follow the signs to Marina di Campo. Marina di Campo at the roundabout, follow the signs to Seccheto, Cavoli, Fetovaia. Our apartments are located near from the restaurant Osteria del Nonno.

Description of the Apartments Rossella
The apartments are divided into 4 diferent apartments:
Apartment del Nonno: is a beautiful apartment with a large living room, fully equipped kitchen, color TV, two bedrooms, a bedroom with French bed and a large bedroom with double bed plus single bed. You have equipped outdoor space with a covered terrace with table and chairs, perfect for lunch and dinner.
Apartment Ada: is a large apartment, ideal for big families. Consisting of entrance in the living room, kitchen, large living room with dining area, bathroom with shower and bath, two bedrooms, one double and one triple room with double bed and one single bed. Outside you will find a large terrace with barbecue. Our services offers also a parking lot.
Apartment Botte: This spacious apartment is located in the heart of the village and consists of a kitchen with dining area, bathroom with shower, two large triplebedrooms consisting of a double and a single bed. Equipped terrace with panoramic sea view over the Gulf of Seccheto. The Services includes parking and satellite tv.
Studio: Consists of a living room with kitchen and double bed, bathroom with shower and a large terrace with table and chairs. Outside find a barbecue, ideal for summer barbecues.

Distance from the Apartments Rossella
Distance to the sea: 100 m
Distance to the town: to the center of Seccheto
Distance to Portoferraio: 24 km
Distance to the airport: 9 km
Distance to the pharmacy: 150 m
Distance to the hospital: 22 km

Description of Seccheto
Seccheto is a beautiful place on the island of Elba, Seccheto belongs to the municipality of Campo nell'Elba, of which the center Marina di Campo is. Behind Seccheto were once many granite quarries, some of which are still visible today. In Seccheto you will find many roads that were once used to transport the goods by mule, now they are only used by hikers and cyclists. The small village of Lacona offers the tourists a small grocery store, a newsstand, tobacco shop, a bar, restaurants and pizzerias, hotels, a bakery, a pharmacy, a church and a post office. The beach of Seccheto consists of a very fine granite sand, and is therefore ideal for children. At the beach you will find a small bar and a bathing establishment, where you can rent umbrellas and deck chairs and can have a snack. On the right side of the beach is the small port of Seccheto, there you find small boats.


Vi consigliamo di Prenotare il traghetto per l'Isola d'Elba con sufficiente anticipo direttamente su
PRENOTAZIONE TRAGHETTO ISOLA D'ELBA
Call Send SMS Add to Skype You'll need Skype CreditFree via Skype
---
We recommend to book the ferry to Elba in advance directly on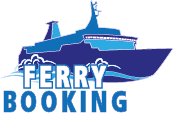 Services
| | |
| --- | --- |
| Groups are Welcome | |
| Heating | |
| Near the sea | |
| Opened Seasonal | |
| Parking | |
| Quiet | |
| Tv | |