Eco Villa Redigrotta
Eco Villa Redigrotta Apartments a altre localita altre localita, 57034 Campo nell'Elba (LI) - Island of Elba
Description Eco Villa Redigrotta
Detached villa, formerly a farm established during the Elba Napoleonic period, located in an idyllically isolated and panoramic position on a cliff part of Capo di Fonza, in the Gulf of Marina di Campo. A unique experience, immersed in the unspoiled nature of the Tuscan Archipelago National Park, an exclusive setting away from crowded areas, with two private and direct accesses to the sea in parts of the coast that are otherwise accessible only by boat.
The villa and the park in which it is immersed are the result of a long and meticulous restoration work carried out by the owner, which lasted about 15 years. The particularity of the area required special attention. The main intention was to honor the wild beauty of the place and ensure absolute respect for the surrounding and the unspoiled environment. The house has zero environmental impact: it produces the energy it needs and does not discharge waste of any kind into the sea.
The villa can be reached by means of two white roads of about 5 km (one originating from the locality of Fonza and one from the SP 30 del Monumento road, shortly after the crossroad for Laconella) which meet near the top of Mount Tambone and connect to a road that leads to the property (1 km) characterized by steep sections and some very stony points for which it is necessary to be equipped with a 4x4 car, (just to give examples all Land Rovers, all Jeep 4x4, Toyota RAW4 and Land Cruiser or similar, Nissan Patrol and X-Trail, Panda 4x4 or Cross, Suzuki Jimny, Mercedes G) and be familiar with off-road driving. This unpaved and often scenic journey (about 30-35 minutes) is offset by reaching a truly extraordinary place for its typicality and beauty. For those who do not want or could not use the car directly from the villa, there is a natural landing place that allows you to approach the tender and taxi-boat for a quick connection with Marina di Campo, reachable in 5-10 minutes of navigation (further information are provided on demand).
The house consists of three double bedrooms, two bathrooms, a living room and a large kitchen equipped with all household equipment and utilities in a self-sustainable regime. High-speed WI-FI is available but, by choice, there is no television. The garden, essentially cut out of the surrounding wild Mediterranean flora, extends over several levels until it reaches a large terrace, supported by ancient dry stone walls and suspended over a breathtaking panorama, bordered by a crown of centuries-old pines.
Two different footways (path and stone steps) lead respectively to a white beach of small and large rounded granite pebbles, and to the small landing that also serves as a natural granite made sunbathing area provided with a ladder to dive into the sea or eventually embark for Marina di Campo. The villa is equipped to make the most of sea life: canoes, sun loungers, parasols, sea mattresses are available for guests. Near the house and on the many terraces, there are several panoramic areas where you can rest and let yourself be literally overwhelmed by beauty or relax in the shade of the pines. A trusted person is available to organize on-demand services (with advanced booking) such as taxi-boat, cook or pizza chef at home, private parking in Marina di Campo, luggage transport, midweek cleaning for long stays.
There is no television, there is no proper road, there is no telephone, there is no disco … there is no need ... Redigrotta is "the" elsewhere.
---
Useful Distances
Distance from the sea: directly on the sea
Distance from the town: 40 minutes by car from Marina di Campo
Distanza from the town: 5 minutes by taxi boat from Marina di Campo
Distanza from the landing port: 50 minutes by car
---
We recommend to book the ferry to Elba in advance directly on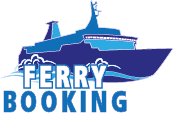 Main Features of the proprety
Very calm
On the sea
Vast garden area
Bed linen set
Bath linen set per person
Gas stove
Dishwasher
Microwave oven
External wood-burning oven that can only be used upon reservation by persons in charge ("chef or pizza chef at home")
Washing machine
Air conditioner in the main bedroom
Hair dryer
Mosquito Magnet machine to keep mosquitoes away
2 canoes
Teak terrace with shade sails with relaxation area and outdoor dining area (up to 6 people)
Beach umbrella
Beach mats
Sun beds (up to 6 people)
Dogs allowed (ask the property for arrangements and info)
Services
| | |
| --- | --- |
| Air Condition | |
| Dishwasher | |
| Garden area | |
| Hairdryer | |
| Oven | |
| Panoramic | |
| Pets Allowed | (ask the property for arrangements and info) |
| Quiet | |
| Sea View | |
| Washing machine | |