Hotel da Italo
Hotel da Italo Hotels a Seccheto Seccheto, 57034 Campo nell'Elba (LI) - Island of Elba
Description of the hotel of Italo
You can reach the hotel by foot, because it is only a few steps from the beautiful beach of Seccheto away. The beach is made of golden sand and is surrounded by beautiful granite rocks. The hotel consists of a central structure that extends over two floors. On the ground floor there is the hall with the reception, as well as the dining room and the bar, which offers a beautiful panoramic terrace overlooking the gulf. The rooms are located on the two floors of the hotel. The private parking of the building is about 100 meters away in the village center.
---
Description of the rooms
The rooms are mostly spacious and bright. Not all rooms are the same size and some have a balcony with panoramic views. All rooms are equipped with free Wi-Fi, telephone, satellite TV, air conditioning, heating, hairdryer, minibar, shower and private bathroom. The hotel only provides room and breakfast service.
---
Useful distances
Distance from the sea: 50 m beach of Seccheto
Distance from the village: in the village center of Seccheto
Distance from the port: 22 km (Portoferraio)
Distance to the airport: 9 km (La Pila)
Distance Bank / Exchange: 100 m (Seccheto)
Post distance: 200 m (Seccheto)
Pharmacy Distance: 50 m (Seccheto)
Distance to the hospital: 22 km (Portoferraio)
Distance to supermarket: 300 m (Seccheto)
Distance to restaurants: 50 m (Seccheto)
Distance to the disco: 7 Km (Marina di Campo)
---
We recommend to book the ferry to Elba in advance directly on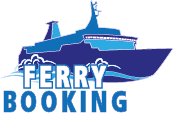 Subsidies:
Bar Restaurant Vecchio Forno in Seccheto 10% discount on pizza and daily menu (no takeaway)
Restaurant Pizzeria del Nonno in Seccheto 15% discount on pizza and daily menu (no takeaway)
Locanda dell'Amicizia Restaurant in Loc. Vallebuia 15% discount
Ristorante da Sophie in Pomonte 10% discount on pizzas and daily menus
Cabbages Self Service Bar in Cavoli 2000 in Cavoli 10% discount
"La Baracchina" on the beach in Seccheto 10% discount
Pizzeria Restaurant "L'Angolo del Gusto" in La Pila 10% discount
Pizzeria "La Rustica" in Marina di Campo 10% discount
Pizzeria "L'Approdo" in Marina di Campo 10% discount
Services
| | |
| --- | --- |
| Air Condition | |
| Bar | |
| Hairdryer | |
| Heating | |
| Mini-bar | |
| Panoramic | |
| Parking | Private |
| Phone | |
| TV in room | |
| Wifi | Gratis |